Faculty
Faculty
The following is a previous year's list of Faculty. Check back for 2023 list. 
(Subject to Change) Many thanks to our amazing Volunteer Faculty, Performers, and Adjudicators
---
Jordon Bailie – Tenor Drumming (Adjudicator, Performer, and Faculty)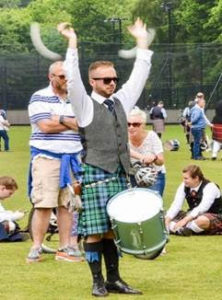 Jordan Bailie originally hails from Portavogie, Northern Ireland and now resides in Glasgow, Scotland.
Starting tenor drumming at age 10, since turning 13 Jordan has been playing the Grade 1 competition circuit with Field Marshal Montgomery Pipe Band, and more recently Inveraray and District Pipe Band. He has enjoyed successes in over 20 RSPBA Major Championships, four of which World Championships also including two World Drumming Titles.
As a solo player Jordan has won many various events including the International Juvenile Solos, All Ireland Solos, and Gold Medal events at Winter Storm.
---
Callum Beaumont – Piping (Adjudicator, Performer, and Faculty)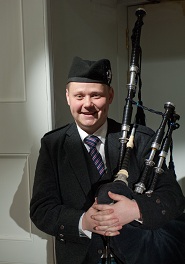 Callum Beaumont resides in Dollar, Clackmannanshire and is currently an instructor at Dollar Academy. His tutors have included Bert Smith, Tom Speirs, and currently Willie McCallum. Callum has played with the Lothian and Borders Police Pipe band, Shotts & Dykehead, Simon Fraser University and Inveraray and District Pipe Band.
His pipe band prizes include winning the World Pipe Band championships four times, twice with Simon Fraser University, once with Shotts & Dykehead and most recently with Inveraray and District. As Pipe Major of Dollar Academy Pipe Band (Novice A), Callum has won five consecutive Champion of Champions titles. In 2018 he led the band to the Grand Slam including the band's first World Title in the grade.
Solo piping achievements include; Northern Meetings, Inverness – Clasp (four – 2012,2015,2018,2019), Highland Society of London Gold Medal (2013); Argyllshire Gathering, Oban – Highland Society of London Gold Medal (2011), Silver Medal (2006), MacGregor Memorial (2003), Open Jigs (2011); London- Bratach Gorm (2016), Former Winners MSR (three-2014,2015,2018), Overall Winner (three- 2014,2016,2018), A grade MSR (2009); Donald MacLeod Memorial, Stornoway – Piobaireachd (two-2013,2019), Overall Winner (2013); Dunvegan, Skye – Silver Chanter (2013), Dunvegan Medal (2014), Clasp to the Dunvegan Medal (2014), Overall Winner (2014); The Metro Cup (USA) – Piobaireachd (two-2016,2017), Medley (three-2014,2017,2019), Overall Winner (five-2014,2016,2017,2018,2019); The Masters, National Piping Centre- Piobaireachd (2013); Uist and Barra- Piobaireachd (two-2016,2017), Overall Winner (two-2016,2017); Donald MacDonald Quaich, Skye- (2017); Braemar Highland Gathering- Gold Medal (2014), Overall Winner (2014); Springbank Invitational, Campbeltown-Overall Winner (2018), Hornpipe and Jig (two-2013,2015), 6/8 March (2016); Inveraray Highland Games- Open March (two-2013,2015); and Lochaber- Lochaber Axe Piobaireachd (2016).
---
Murray Blair – Piping (Adjudicator, Performer, and Faculty)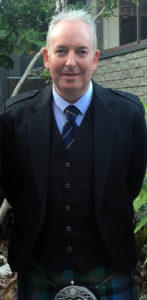 Murray's family immigrated from Scotland to Australia in the 1940's. Taught by his father, Donald Blair OAM, Murray played with the Victoria Police Pipe Band (Warrnambool, Australia), to include recorded the albums "Uphold the Right," "Live in Ireland," "Live in the Rockies (USA)" and "Masterblasters."
The Victoria Police Pipe Band won the Grade 1 World Pipe Band Championships in 1998, and Murray also released his piping book 'Philharmonic'. Six of the nine tunes played by the Victoria Police at the 1998 World Championships were written by Murray. On the Australian solo piping boards, he won the Silver Medal Piobaireachd at the RU Brown competition however developed focal dystonia and ceased competitive piping. He maintained involvement in the local piping community and a founding member of the Victorian Pipers Association, an organisation dedicated to teaching and fostering piping.
Murray has also worked extensively in broadcast television recording in remote locations of Africa, Asia, and Australia, and landmark venues such as the Lincoln Centre NYC and the Royal Glasgow Concert Hall in Scotland. As a piper and audio engineer, Murray now resides in Melbourne combining technical and musical knowledge to produce electronic bagpipe tuners, the Bagpiper Case (with Ian Lyons), Bagpipe Tuner App and the Blair Digital Chanter. Formally trained as an Audio Engineer with BBC accreditation, Murray developed a bespoke technique for recording bagpipes and relocated to Scotland in 2004 to commercially produce piping albums. His recording/ producing credits include:
Field Marshal Montgomery Pipe Band Re:charged, Re:wind, Replay, IMPACT
Inverary & District – Ascension
Simon Fraser University – On Home Ground 1 & 2, Live in New York, Affirmation
St Laurence O'Toole Pipe Band – Turas Ceoil @ Resume
Shotts & Dykehead Caledonia- La Boum Ecosse, Rise
Scottish Power – Cathcart
Manawatu Scottish Twelve Thousand Miles, The Calling
Vale of Athol Pipe Band – Live from Frankfurt, Germany
Dysart & Dundonald Pipe Band – Terra Incognito
Roddy S MacDonald Good Drying
Alasdair Gillies LochBroom
Gordon Duncan Just for Gordon
Roddy MacLeod – Piobaireachd
National Piping Centre Masters competition & Recital series
Lord Todd Piping Recital Challenge – Scotland
The Northern Meeting & SPA Knockout series- Pipeline BBC Radio Scotland
---
Gordon Brown – Snare Drumming (Adjudicator, Performer, and Faculty)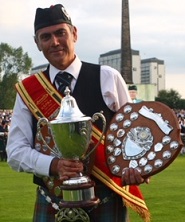 Gordon was born in Whitburn, West Lothian. From an early age he showed a keen interest in drumming under the guidance of his father, DM Tom Brown. He joined the Boghall & Bathgate Caledonia Novice Juvenile Band in November, 1976. In 1977, at his first attempt, Gordon gained sixth place in the Juvenile Section of the World Solo Drumming Championship. That season, Gordon and the Novice Corps went on to win five Major Championships, and every Drumming competition they played, including Grade 4 events.
In 1978, the Grade 3 band was upgraded to Grade 2 under the leadership of his father. During the seasons of 1978 and 1979, the Grade 2 drummers gained nearly every major band and drumming championship. On the solo side, Gordon steadily moved up the prize lists at the Worlds and other Solo Drumming events, including winning The World Juvenile Solo Drumming titles in 1980 and 1981.
In the early 80's Gordan beganAt AGordon began giving instructions at age 16 at his dad's famous "Tuesday Night Drumming Class" in the Whitburn Burgh Town Hall. Almost every drummer with the Boghall Grade 1 Band, during the early 80's, came through Tom's famous drumming school. Gordon and the Boghall Band were promoted to Grade 1 in 1980 and in their first season won the Cowal Drumming Championship. The next three seasons saw them successfully win World Drum Corps Championships; 1981, 82 and 83, as well as every drumming award possible. This continued throughout the eighties and included another World Drumming Title in 1986. A proud moment for Gordon was being the first recipient of the "Alex Duthart Memorial Trophy" for the Grade 1 Champion of Champions Drum Corps. Gordon's first teaching assignment was the Novice and the Juvenile Drum Corps within the Band. He enabled them to go on and win numerous Major Drumming awards throughout the eighties and nineties. The most recent wins with the Juvenile Cops were the World Drum Corps Titles in 2009 and 2010, and The British Title 2011.
In 1991, Gordon took over as Leading Drummer of the Grade 1 Corps from his dad and won the European Drumming Title that same year. To date, Gordon has won the Scottish, British, European and Cowal Championships on numerous occasions with both the Corps and as a Band, as well as winning The Best Drum Corps and Bass Section at the 2001 World Championships. The most recent title wins being the Champion of Champions Drum Corps Prizes in 2007 and 2010. The Corps also gained first place in the British, European, Cowal and the Worlds (MSR & Medley) in 2012, making them Champion of Champions Drum Corps for that season.
Gordon was also named "2012 Drummer of the Year" in the 10th Annual Pipes / Drums Honour's List. It was in 1994 that Gordon claimed first place in the World Solo Drumming Championship. He had placed fourth in 1993, but to have won such a prestigious award in 1994 was a dream come true. Gordon achieved first place again in the 2002 event.
Since Gordon became involved in teaching, he has taught throughout the UK, Europe, South Africa, United States, Canada, and Australia. Through his achievements as a solo player and as leading drummer of the Grade 1 corps, he has had invitations from all over the World for teaching workshops and seminars. He still teaches the Juvenile Drummers in the Band, which are passed onto him from Tom, who teaches all the beginners and Novice Corps. He has several young players under his tutelage whom have advanced through the Novice and Juvenile ranks and achieved Grade1 status over the past five years.
Gordon is a fully qualified Trainer/Assessor (SVQ D32, C25). He is currently Drumming Instructor at Morrison's Academy in Perthshire and The High School of Glasgow.
Gordon is also heavily involved in product development with Andante Percussion, Northern Ireland (www.andantedrums.co.uk) and is an endorsee of their Andante Drum Range.
---
Hugh Cameron – Snare Drumming (Adjudicator, and Faculty)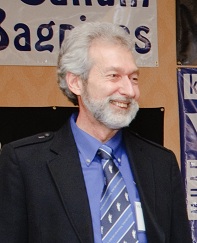 Hugh Cameron, Toronto, Canada has been a professional drumming instructor for over forty years; has taught and adjudicated throughout North America, and has developed a thorough teaching method for drummers of all ages and abilities.
Hugh has over 20 years' experience in Grade 1 pipe bands as well as having won most solo drumming titles in Ontario, Canada including three consecutive Champion Supreme Awards for professional drumming.
Hugh's principle instructor was the late Alex Duthart.
Hugh is the proprietor of Cameron's Drumming Studio which distributes a wide variety of pipe band drumming products. Cameron's Drumming Studio is the Major Sponsor of the Cameron's Drumming Studio – MHAF North American Amateur Snare Drumming Championships.
---
Stephen Creighton – Snare Drumming (Performer, Adjudicator, and Faculty)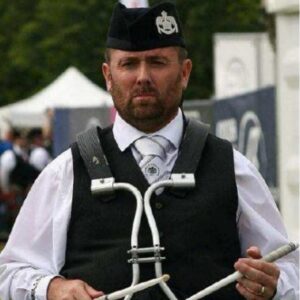 Stephen Creighton is the lead drummer of the current World, UK, and British drumming champions St Laurence O'Toole pipe band from Dublin, Ireland.
Solo honors include 1989 World Junior Champion, 26 World Solo Finals, 5 Senior all Ireland drumming Championships and 3 Ulster Senior Championships. With his corps, Stephen has won 13 Grade 1 all Ireland drumming prizes and was crowned the 2006 , 2010 , 2015 , 2016 , 2018 and 2019 World Grade 1 Drumming prize winners.
Currently Stephen has 20 major titles including Europe, Scottish, and British titles .On a local level his drum corps has 13 grade 1 All Ireland drumming titles. Stephen is married to Amanda and has four children; Stephen Junior, Keith, Glen and Hannah.
---
Andrew Douglas – Piping (Performer, and Faculty)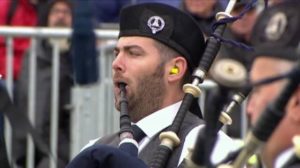 Andrew lives in Albany, New York where he owns and operates the Piper's Dojo and Dojo University. His bagpipe instructors and mentors have included Donald Lindsay, Jim McGillivray, Alasdair Gillies, Jack Lee, Terry Lee, Angus MacColl, Stuart Liddell, and others. Andrew has played with the Simon Fraser University Pipe Band (2002-2007), Inveraray and District Pipe Band (2016-Present), and was Pipe Major of the Grade 1 Oran Mor Pipe Band (2008-2013).
Highlights of Andrew's piping experience include:
• Founder, Creator, and CEO of the Piper's Dojo and Dojo University
• 2017 & 2019 World Champion with Inveraray and District Pipe Band
• 2017 Winner of USA Silver Medal for Piobaireachd
• 2008-2013 Pipe Major of Grade 1 Oran Mor Pipe Band
• Multi-prize winner, Silver Medals at Oban and Inverness (2005-2007)
• Former Winner of B-Grade Strathspey/Reel at Oban (2004)
• Certified Bagpipe Teacher and Accredited Examiner with the Scottish Qualifications Authority
---
Ian Duncan – Piping (Adjudicator, Performer, and Faculty)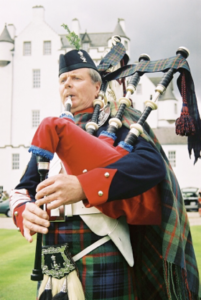 Ian Duncan began his piping career at age seven under the initial instruction of his father (Jock Duncan) followed shortly after by Dr. Kenneth MacKay, (Laggan, Scotland), Bob Brown, and Bob Nicol. After a successful solo career, including multiple gold medal victories, Ian retired from competition to run and teach The Vale of Atholl Pipe Bands. However, Ian continued his involvement with the solo piping world as a senior member of the Solo Piping Adjudicators Panel. Major solo judging competitions include The Northern Meeting, The Argyllshire Gathering (London), and the Glenfiddich Competition at Blair Castle.
Ian joined The Vale of Atholl Pipe Band in 1963 when his family moved to Pitlochry, Scotland. He became Pipe Major of the band in 1973. While the village band had never competed until a youth policy was introduced in 1975, that year band entered its first contest, coming last in Grade 4! Things quickly improved, and in 1978 the band won all five majors in Grade 4, doing likewise the following year in Grade 3, then up to Grade 2 in 1980. Promotion to Grade 1 was gained in 1983, and the band became European Champions in 1988, and British Champions in 1989. They remained one of the top six bands in Grade 1 until Ian elected to resign in 2000. The Vale of Atholl had grown to three Pipe Bands; a Novice Juvenile Band, a Juvenile Band, and the senior Grade 1 Band. All three bands totaled approximately 100 members (primarily youth), and competed/performed in Scotland and abroad over the years as great ambassadors for Scotland.
After resigning as Pipe Major of The Vale of Atholl, Ian played two seasons with Scottish Power Pipe Band, before being asked to become Pipe Major of The Drambuie Kirkliston Pipe Band. Ian took The Drambuie Kirkliston from Grade 2 into Grade 1 after two short seasons. As musical director with Tayside Police Pipe Band for a short period, he also assisted in taking the band up to Grade 1. In 2009 Ian was asked to take over as Pipe Major of Lothian and Borders Police Pipe Band.
Today he enjoys playing for fun with The Scottish Music Parade, The Pipers Trail, and touring Europe and the world through the sponsorship of The Edinburgh Military Tattoo. Ian also remains active as the Pipe Major of The Atholl Highlanders, the only private army in Britain, based at Blair Castle. He has been a piper in The Atholl Highlanders since 1969, and became Pipe Major in 2004.
Other Achievements:
· Pipe Major of Tayforth UOTC (St. Andrews/ Dundee Universities, 1979-2000)
· Pipe Major Certificate from the British Army
· Royal Scottish Pipe Band Association Instructors' Certificate (1980)
· Instructor for The National Piping Centre (The Royal Conservatoire of Scotland), to include Instrumental Instructor of the year (2009)
· Senior solo piping adjudicator (since 1991)
· Herald Angel Award (1999)
---
Margaret Dunn – Piping (Performer, Adjudicator and Faculty)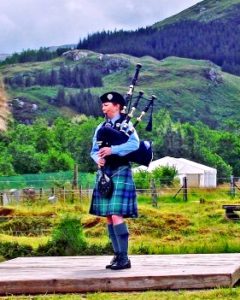 Margaret began piping at 8 years old and was initially taught by her father Con Houlihan and Stephen Power (ex Scots Guards). She moved to Scotland in 1998 to attend the Royal Scottish Academy of Music & Drama where she studied for four years and graduated with an Honours Degree in Scottish Traditional Music. While Margaret was at the Academy she joined Shotts and Dykehead Caledonia Pipe Band, and with them, won the World Pipe Band Championships in Grade 1 in 2000.
In 2006 Margaret returned as Pipe Major of her local home band, Cullen, and in 2007 the band won the World Pipe Band Championships in Grade 3B. The band progressed to Grade 2, where they won the All Ireland Pipe Band Championships in 2013.
Margaret has also competed in professional solo piping competitions around the Scottish highland games circuit and some prizes to date include: 1st MacGregor Memorial Piobaireachd (22 and under) Argyllshire Gathering 1997, 1st B Grade March, Argyllshire Gathering 1999, 1st Strachan Memorial A Grade March, Strathspey & Reel, London 2000, 1st Duncan Johnstone Memorial Piobaireachd 2001, 1st A Grade Strathspey and Reel, Argyllshire Gathering 2003, Winner of the Silver Medal at the Northern Meetings 2007, 1st A Grade March at the Argyllshire Gathering 2007.
---
Ken Eller – Piping (Concert – Master of Ceremonies, Adjudicator, and Faculty)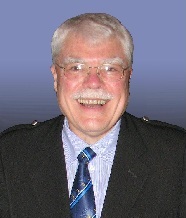 Ken Eller, also known as "The Captain", has had a 60 year piping career. Fifteen times a winner of the North American Pipe Band Championships with two bands: the 78th Fraser Highlanders (1992-2002) and as Pipe Major of the Clan MacFarlane Pipe Band (1971 – 1987). He is now retired from active competition and has expanded his teaching career with on line lessons at www.thecaptainscorner.com. He has been a member of the Piper's and Pipe Band Society of Ontario (PPBSO) since 1962 and is also a member of EUSPBA, the Eastern US Pipe Band Association. In 1984/85 he was admitted to the panel of Adjudicators for both of these organizations. Since 2005, he has been on the panel of the Royal Scottish Pipe Band Association (RSPBA) as an international piping adjudicator.
Originally taught by Richard MacPherson, brother of Hugh MacPherson (the Edinburgh Highland Outfitter), Ken continued his studies through the 1960's under double Gold Medalist Pipe Major John Wilson (Edinburgh and Toronto). During the 1980's and early 1990's, he was a managing partner in the bagpipe-making firm of Dunbar-Eller, Ltd (presently Dunbar Bagpipes).
Ken teaches piping full time since retiring from a 32-year career as a mathematics professor at Niagara College of Applied Arts and Technology. During the year, he teaches at various piping schools, judges at highland games both in North America and Scotland and runs regular workshops for bands and individuals.
He has judged the Australian, European, and World Championships (2012); the New Zealand, North American and World Championships in 2013, the Scottish and World Championships in 2014, the World Championships, 2015, the New Zealand Nationals in 2016, the Scottish and World's Championships in 2017, the World's in 2018. This past year, 2019, he judged the Scottish and the World's Championship in Scotland.
He has been actively involved in studio recordings and emceeing with the 78th Fraser Highlanders of Toronto (throughout the 1990's), the George Sherriff Memorial, the William Livingstone Memorial (Hamilton), plus 17 consecutive years as host for the Winter Storm concert in Kansas City, MO.
He resides in Fonthill, Ontario with his wife Diane, an internationally recognized triathlete. They have two children, Lindsay and Cameron.
---
John Fisher – Snare Drumming (Performer, Adjudicator, and Faculty)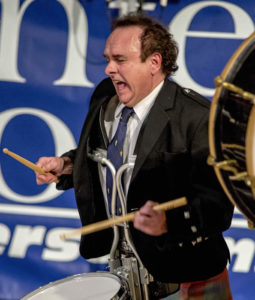 John Fisher is one of the most versatile players and educators of our lifetime. His career has spanned over 3 decades dividing his passion between drum set and pipe band genres.
He is a former North American Champion and was the lead drummer of the City of Victoria Pipe Band, member of the Shotts & Dykehead Drum Corps under the direction of the legendary Alex Duthart, and former lead drummer of the 78th Fraser Highlanders Pipe Band.
John was the lead drummer of the Spirit of Scotland Pipe Band. In 2008, the Spirit of Scotland Pipe Band, comprised of world-class players, was the subject of an award-winning documentary by John MacDonald.
John's other passion is drum set. He is both a master player and educator. He was a former faculty member at the Musicians Institute in Los Angeles where he also performed as a studio session drummer. His reputation as a drum set player has brought many famous drummers to his doorstep including Grammy, Billboard Magazine, American Music, MTV music award winners as well as Modern Drummer Magazine poll winners.
---
Steve Foley – Bass Drumming (Performer, Adjudicator, and Faculty)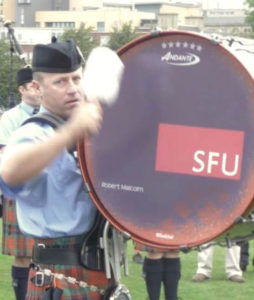 Steve Foley was born in Glasgow, Scotland and immigrated to California in 1976. He began his pipe band career at the age of nine as a tenor drummer and started bass drumming at fifteen. Steve has played in such bands as the Simon Fraser University Pipe Band, Los Angeles Scots Pipe Band, and the Prince Charles Pipe Band.
Steve feels fortunate and honored to have accomplished the following awards, both as an individual and as a band member: Grade 1 World Bass Drumming Champion (1999), Grade 2 World Pipe Band Champion (1997), Grade 2 World Bass Drumming Champion (1997), and three MHAF Winter Storm Gold Medals.
Outside of the pipe band world, Steve is a Fire Captain/Paramedic and happily married to former two-time World Champion Highland Dancer, Natalie Anne Hall. Steve is the proud father of three children; Connor, Brennan, and Tess. Brennan is a piper competing in solos and a member of the Grade 2 Los Angeles Scots Pipe Band, and Tess a Premier Highland Dancer. Both have followed in their parent's Dancing and Pipe Band footsteps. Steve and his family live in Orange County, California.
---
Christina Hanks – Bass Drumming (Adjudicator, Performer, and Faculty)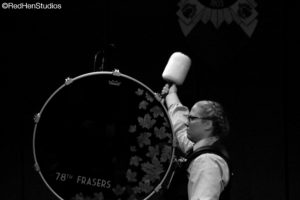 Christina Hanks began her involvement in the Scottish arts as highland dancer at age 7. She joined the Manchester pipe band in the late 90's as a tenor drummer, and in the fall of 2001 became the bass drummer for the Grade 2 Oran Mor Pipe Band. Christina continued with Oran Mor on bass up through Grade 2 and into the 2011 Grade 1 World Pipe Band Championship finals.
In 2013, Christina joined the 78th Fraser Highlanders (Ontario, Canada) as a tenor drummer and became one of very few players in the world to compete in the Grade 1 World Pipe Band Championship finals as both a bass and tenor drummer. As member of the 78th Frasers, Christina was part of three Grade 1 North American Championship victories and four finishes in the top 12 at the World Pipe Band Championships. In 2018, Christina became the bass drummer for the 78th Fraser Highlanders, and in the fall of 2019 moved to Florida and became the bass drummer for the City of Dunedin Grade 1 band.
As a solo competitor, Christina is an active professional bass and tenor competitor, having won the North American championships as a bass drummer. She is a certified Bass and Tenor Adjudicator with the Eastern United States Pipe Band Association. With over 20 years of competitive experience, she is highly sought after as an instructor and clinician throughout North America. Professionally, Christina is a School Psychologist in the Pinellas County Florida schools.
---
Simon Hodgett – Tenor Drumming (Adjudicator, Performer, and Faculty)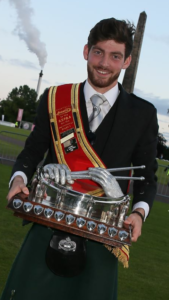 Simon Hodgett hails from Blackskull, Northern Ireland. He began playing the snare drum at age 10, being tutored for numerous years by ex-Field Marshal Montgomery drummer Keith Gourley. During that same timeframe Simon was introduced to a pair of tenor sticks by pure chance, and it's been a passion and obsession for him ever since.
In 2013 Simon joined St. Laurence O'Toole Pipe Band, this after a two year stint with the Northern Ireland band Seven Towers Pipe Band. Prior to Seven Towers, Simon played snare, tenor, and eventually bass drum for Banbridge Pipe Band.
"I'm very lucky to have been offered the opportunity to play under my drumming idols John Dunne and Stephen Creighton," states Simon. With their excellent leadership he's enjoyed successes in over 20 RSPBA & IPBA Major titles including four World Drumming Champion titles, and three Champion of Champion Grade 1 Drumming titles. In Northern Ireland & Ireland Simon continues to coordinate and instruct several bass sections and solo players.
---
Jack Lee – Piping (Faculty and Performer)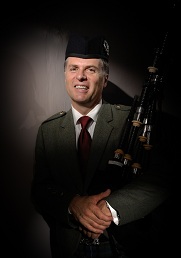 For nearly 40 years, Jack Lee has been regarded as one of the world's leading pipers. His accomplishments as a solo piper, pipe band leader and teacher cause him to be in great demand as a performer and teacher throughout the world.
As a Solo Piper, winner of:
The Gold Medal (Inverness and Oban, Scotland)
The Gold Clasp (twice) (Inverness, Scotland)
The Glenfiddich Overall Championship (twice) (Blair Atholl, Scotland)
The Glenfiddich Piobaireachd contest (five times) (Blair Atholl, Scotland)
The Glenfiddich MSR contest (Blair Atholl, Scotland)
The Senior Piobaireachd (twice) – (Oban, Scotland)
The Silver Star for former winners MSR (four times) (Inverness, Scotland)
The Silver Star for former winners MSR (Oban, Scotland)
The Bratach Gorm (three) (London, England)
The Gillies Cup (London, England)
The Masters Invitational (twice) (Glasgow, Scotland)
The Silver Chanter (Glasgow, Scotland)
17-times winner of the B.C. Pipers' Association Annual Gathering
Jack has released a solo CD as part of Lismor's World's Greatest Piper Series
Jack has twice been voted "Piper of the Year" by Pipesdrums.com
In the Pipe Band world:
Jack is the Pipe Sergeant and co-founder of the Simon Fraser University Pipe Band. The band has won six World Championships. It has also been an extremely consistent prizewinner at the World Championships during the past 30 years, having won either 1st or 2nd on fifteen occasions. The band has recorded 11 CDs and two videos, including CDs at New York's Carnegie Hall and the magnificent Sydney Opera House. Their youth band (Robert Malcolm Memorial) has won the World Juvenile Championships on four occasions.
As a Teacher:
Jack's dedicates many hours per week to private instruction at home and online around the world via Skype. Several of Jack's students have gone on to win major solo prizes in Scotland. Jack teaches at many workshops and piping schools throughout North America and beyond each year.
On a personal level:
Jack, and his brother Terry, were both awarded the Meritorious Service Medal by the Governor General of Canada in 1999 for outstanding service to the country. Jack and Terry were both awarded honorary doctorate degrees from Simon Fraser University in recognition of their contributions to the piping world. Jack and his sons (Andrew, Colin, and John) operate their family business making bagpipes, pipe bags and chanter reeds.  In addition, Jack has made over 4,000 tunes from his own recording archives available on their website – Bagpipemusic.com.
---
Terry Lee – Piping (Performer, Adjudicator, and Faculty)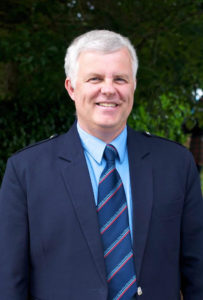 Pipe-Major Dr. Terry Lee is one of the most prominent and successful pipe band leaders in the world. Under his direction, the SFU Pipe Band captured the World Pipe Band Championship six times (1995, 1996, 1999, 2001, 2008 and 2009), and is one of only two bands in history to win both the Medley and MSR events at the World Championships more than once (MSR five times, Medley five times). Terry is also one of only seven Pipe Majors to win the World Championship more than twice.
His ability to produce superb band performances in both the contemporary and traditional style, and to significantly enhance the musicality and technique of his players is respected worldwide. Terry serves as manager of the well-known Scottish imports store, Tartantown. On September 10, 1999 P/M Terry Lee and P/S Jack Lee were each presented with Canada's Meritorious Service Medal by Governor General Romeo LeBlanc in Quebec City, Quebec.
He has been the leader and musical director at the band's concerts in many of the world's most well-known venues including Carnegie Hall and the Lincoln Centre in New York City, the Sydney Opera House, the Royal Glasgow Concert Hall, the Mormon Tabernacle in Salt Lake City, and many others.   In 2013, Terry and his brother Jack were presented with Honorary Doctorate Degrees from Simon Fraser University for their exemplary work with the pipe band.
Terry has retired as Pipe-Major of the SFUPB and has become a member the Royal Scottish Pipe Band Association Adjudicator's Panel.
---
Stuart Liddell – Piping (Performer, Adjudicator, and Faculty)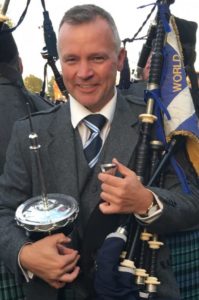 Stuart Liddell, from Inveraray, started piping at the age of nine and was originally taught by his grandfather, the late Pipe Major Ronald McCallum M.B.E. and later, Arthur Gillies.  He has also had tuition from Jim Henderson and Hugh McCallum.
One of the most gifted pipers in the world today, he has won three Clasps at Inverness, the Senior Piobaireachd at Oban five times, both Gold Medals and is a two-time Glenfiddich Piping Champion.
Stuart is founder and Pipe Major of the Inveraray & District Pipe Band, winners of the World Pipe Band Championship in 2017 and 2019 in Grade 1.  Previously he was a member of the Scottish Power Pipe Band for seven years thereafter joining the Simon Fraser University Pipe Band from Vancouver, Canada with whom he played for eleven years. 
A piano tuner to trade, he is also piping instructor at Mid Argyll Primary and Lochgilphead High Schools.
---
R S MacDonald – Piping (Performer, Adjudicator, and Faculty)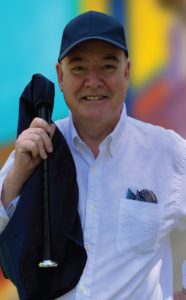 Originally from Inverness, Scotland, Roddy MacDonald now resides in Japan and is a professional Piper. His late father, William MacDonald (Benbecula) was a double Gold Medalist and Clasp winner. His grandfather was Pipe Major of the 1st Battalion Highland Light Infantry.
Roddy retired earlier this year as the longest serving Pipe Major for the Queensland Police Service Pipe Band (Australia). A post he held for 15 years. He teaches regularly both at his home and on Skype. Previously band affiliations include Invergordon Distillery, British Caledonian Airways, and Dan Air Pipe Bands.
One of the most renowned bagpipe music composers of the modern era, his compositions have been played by Simon Fraser University, Inveraray & District, Shotts & Dykehead, Field Marshall Montgomery, Vale of Atholl, Boghall & Bathgate, Manawatu, Canterbury Caledonian, Scottish Power, and a host of other Pipe Bands. Most notably, a number of Roddys tunes were recorded by the late Gordon Duncan and The Vale Of Atholl under Pipe Major Ian Duncan. He is known for his innovative style and most recently has been writing for bagpipe and Symphony Orchestra. His orchestral composition, "The Fallen" was recorded for charity by the Red Hot Chilli Pipers in 2016 and the accompanying video has been viewed over 4 million times.
Roddy released a CD on the Greentrax Label in 2003 entitled "Good Drying". He also published a book of composition "R S Macdonald – The Collection" in 2009. Many of his other compositions are to be found in other piping books and he is a regular contributor to the bi-monthly "Modern Piping" Magazine. Roddy is an Approved Light Music Judge on the Solo Piping Judges Association (Scotland) panel.
---
Norman Macleod – Tenor Drumming (Adjudicator, Performer, and Faculty)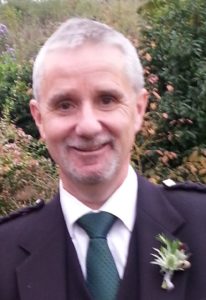 Norman Macleod began his pipe band career at the age of 12, starting under the instruction of Rusty Clark and the 1st St. Andrews Boys' Brigade. Directly after he moved on to the City of St. Andrews, where the band successfully competed and won at the top of Grade 2. Work took him to the north of Scotland, where he played for four years with Dingwall British Legion, also at the top of Grade 2.
After moving back south he played for eight years with the Vale of Atholl under lead drummer Paul Turner and pipe major Ian Duncan. This was a great time with the band pushing boundaries and also playing some now famous concerts around the world. This was also when audiences started to take notice of what a mid-section could do, and most importantly how they could dramatically enhance the whole band performance.
After a brief spell with Scottish Gas in Edinburgh, Norman played as lead tenor for David Urquhart Travel for the short time of its existence under leading drummer Gary Killen and pipe major Don Bradford.
In 2006, after an invitation from Richard Parkes, MBE, Norman took over as lead tenor with Field Marshal Montgomery under lead drummer Keith Orr. During Norman's six years with the band, he has contributed to 20 major championships, including three World Championships (including a Grand Slam), six Ulster Championships, four All Irelands, five Champions of Champions, and numerous other titles at smaller competitions.
From the start Norman has taught youngsters and adults and has continued to do so by traveling to many workshops in the USA, Canada, and Europe. He has also judged at many solo tenor drumming events. He's taken great pride in seeing many of his former pupils playing with top pipe bands in the world.
---
Roddy MacLeod – Piping (Adjudicator, Performer, and Faculty)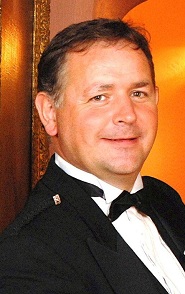 As Principal of The National Piping Centre, established in Glasgow in 1996, Roddy MacLeod has been a prominent driving force behind such highly significant initiatives including; Scottish Music (Piping) BA degree program, establishment of the National Youth Pipe Band of Scotland, inauguration of Piping Live!, Glasgow International Piping Festival, and the formation of the Piping and Drumming Qualifications Board. In addition, Roddy has also been responsible for the production and editing of three influential teaching books, the National Piping Centre's Highland Bagpipe Tutor Book, Piobaireachd Tutor (and the associated Transition to Bagpipes book).
A student of the late Duncan Johnstone, he played with the Red Hackle and British Caledonian Airways Pipe Bands, the last of which became the ScottishPower Pipe Band. In 1995, Roddy MacLeod became its Pipe Major, and over the next decade, led it to over 45 Grade 1 Championship prizes including the Cowal Championships and All Ireland Championships. In 2008, Roddy was involved in the formation of the Spirit of Scotland Pipe Band which brought together a group of elite solo pipers and drummers for one week. The band with Roddy as its Pipe Major played in Grade 1 at the World Pipe Band Championship and qualified for the final. A movie called "On the Day" was made documenting the band's preparations and performances. The band reformed in the 2015 season, again qualifying for the final or the Grade 1 World championship and achieving places in the British, European and UK Championships.
As a soloist, Roddy MacLeod won his first Gold Medal at the Northern Meeting in 1986, and the Argyllshire Gathering Gold Medal in 1988. Alongside innumerable successes as a light music competitor, Roddy flourished as a player and interpreter of piobaireachd.
He has won the Glenfiddich Piping Championship five times (winning the piobaireachd event a record ten times and the MSR three times), the Silver Chanter seven times, the Northern Meeting Clasp on two occasions, Bi-centenary medal (1988), Former Winners MSR, the Senior Piobaireachd at the Argyllshire Gathering twice, and the Former Winner MSR twice. At the Scottish Piping Society of London Championship he has won the Bratach Gorm eight times, the Gillies Cup Open Piobaireachd nine times, the Former Winners London Medallion MSR five times, and the Overall Championship eight times. He continues to be a dynamic and exceptionally successful competitor. He is internationally esteemed as a teacher, adjudicator and recitalist and, for more than 20 years, his warm, strong-sounding 100 year-old Lawrie pipes have given immense pleasure to audiences around the world.
In 2003, he was made a Member of the British Empire in recognition of his services to piping, and in 2004 was awarded the Glenfiddich Spirit of Scotland Award for Music. In 2012 Roddy was inducted into the Scottish Traditional Music Awards Hall of Fame
---
Willie McCallum – Piping (Adjudicator, Performer, and Faculty)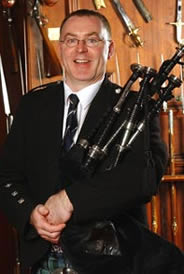 A native of Campbeltown, Kintyre, Willie received his main tuition from his uncles Ronald and Hugh. Willie has won almost every prize in piping including the Highland Society of London Gold Medals, the Glenfiddich Championship 8 times, the senior Piobaireachd at the Argyllshire Gathering 3 times, the MSR Former Winners at the Argyllshire Gathering 5 times, the MSR for Former Winners at the Northern Meeting 3 times, the Bratach Gorm 3 times, the P/M Donald MacLeod Memorial 7 times, and the Dr Dan Reid Memorial 7 times.
---
Steven McWhirter – Snare Drumming (Performer, Adjudicator, and Faculty)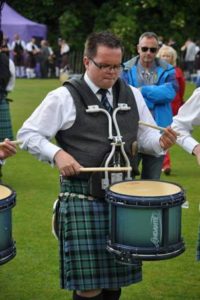 Steven McWhirter is a native of Northern Ireland and now resides in Falkirk, Scotland with his wife Grace and two children Harry and Maggie. He has won the Adult World Solo Drumming Championships on seven occasions, the most current in October, 2016. He is a full time drumming instructor with the Edinburgh Academy & Dollar Academy Pipe Bands. Since he took over the leadership of the Inveraray and District Pipe Band their drum corps has steadily risen to become one of the top drum corps in the world.
Steven began drumming in 1993 at the age of 10, with initial lessons from his father, Dessie. Steven joined his local Cullybackey Pipe Band in 1994, receiving snare instruction from Adrian Hoy. During his time under Adrian's instruction Steven won many Juvenile and Junior solo competitions including the Worlds Juvenile section one on two occasions. He remained under the direction of Adrian until Cullybackey won the Grade 2 World Drumming title in 2001. It was then, in 2002 that J. Reid Maxwell approached him to join the Simon Fraser University Pipe Band.
Between the years of 2002 – 2008 he travelled from his home in Northern Ireland to compete, teach and perform with the band in British Columbia. During his time in SFU Steven won the North American Pipe Band Championships (2002), World Pipe Band Championships (2008) and the World Pipe Band Drumming Championships (2004 & 2008).
As leading drummer of the Inveraray and District Pipe Band, Steven has led the drum corps, and band, to several RSPBA major championship wins.
---
Duncan Millar – Snare Drumming (Performer, Adjudicator, and Faculty)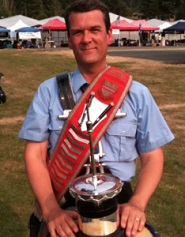 Flank drummer for the past twenty years with SFU, Duncan Millar has won several grade one pipe band championships. Included are four World Championships, and four World Drum Corps Championships (North American, South American, New Zealand, and Australian championships).
Duncan has performed in numerous large venue concerts and competitions for SFU, including Carnegie Hall, Sydney Opera House, the Glasgow Royal Concert Hall, and the finals at the World Solo Drumming Championships.  North American solo drumming awards have also been achieved over the same time frame, highlighted by final round appearances at the World Solo Drumming Championships.  Duncan is a lawyer in Seattle, Washington and Vancouver, Canada and a drumming and ensemble adjudicator with the British Columbia Piper's Association.
---
Fred Morrison – Piping (Performer, Adjudicator, and Faculty)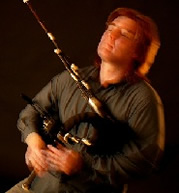 Although double Gold medalist Fred Morrison was born and raised near Glasgow, it's the celebrated Gaelic piping tradition of his father's native South Uist, in the Outer Hebrides, that forms the bedrock of his intensely expressive, uniquely adventurous style.
His outstanding technical prowess saw him winning top competition prizes while still at school. That said, his first-love instrument remains the great Highland bagpipes. Fred being a pivotal popularizer of this once-rare variety, over the years his mastery has expanded to encompass whistles, Scottish small and reel pipes, and Irish uilleann pipes.
Fred has long been renowned as an outstanding tune composer, with numerous compositions featured in the repertoire of top pipe bands globally.
---
Jason Paguio – Drum Major (Performer and Faculty)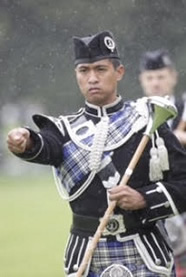 From Coronado, California, Jason Paguio is the current and 6-time World Champion Drum Major. Jason won his first world title in the Juvenile category (18 & Under) in 2004. In 2007, he made international history by becoming the first person from outside the United Kingdom to win the World Drum Major Championships in Glasgow, Scotland. Following that title, he qualified as a finalist 10 consecutive times and repeated his World Championship wins in 2010, 2013, 2014 and again in 2019, making him the most successful active competitor at the World Championships.
Jason is honoured to represent Simon Fraser University Pipe Band as their drum major, performing with the band in local contests, at the World Pipe Band Championships, in many of the band's concerts, and throughout the world as a drum major instructor in South Africa, Japan, Scotland, Ireland, Canada and the United States.
---
Dr. Richard Parkes, MBE – Piping (Performer, Adjudicator, and Faculty)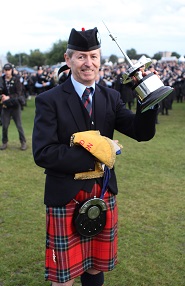 Richard has been Pipe Major of 12 time World Champion Field Marshal Montgomery Pipe Band since 1981, making history by leading FMM to become the most successful pipe band ever to come from Northern Ireland. Richard was honored with an MBE from Her Majesty The Queen in 2004 for recognition of his services to pipe band music in Northern Ireland. In 2019 he was awarded honorary doctorates by Queens University and the University of Ulster in recognition of his contribution to pipe bands, both in Northern Ireland and worldwide.
Richard has always put the band first, but he also managed to win seven All Ireland Senior Solo Championships, eight Northern Ireland Piper of the Year titles, nine Ulster Senior Championships, as well as winning the Strachan in London, the Jig in Inverness and a number of other prizes at major solo competitions.
---
Jim Sim – Snare Drumming (President MWPBA, Adjudicator)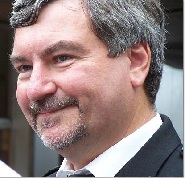 Jim Sim started drumming lessons with his Father at the age of 8. His first band was the Stock Yard Kilty Band from Chicago. He worked his way up the solo ranks and eventually was placed in the Open. His early influences in drumming were from his father and John Kirkwood Sr. from St. Catharines, Ontario. In 1975 along with Pipe Major Ian Swinton the new Midlothian Scottish Pipe Band was formed. The band started in Grade 4. The band with Jim as the Leading Drummer went on to win many titles. In 1985 the band was promoted to Grade 1 which finished one of the band's early goals which was to go from Grade 4 to Grade 1 in ten years using mostly players taught by Ian and Jim. Midlothian won many titles several times including the U.S. Open Championship, and the North American Championship and several placings in the top 6 at the World Championships.
Jim retired from active playing after the 2009 season to devote more time to teaching and judging. Jim has taught many young players who have gone on to win many contests of their own as well as many of the bands in North America. Jim has also had the honor of playing with The Chieftains, and the Chicago Symphony Orchestra. He is currently a Full Adjudicator, President of the MidWest Pipe Band Association, and President of ANAPBA (Alliance of North American Pipe Band Associations). When not playing he enjoys spending time with his wife Barb and their 3 children and one Grandchild and following the White Sox and Black Hawks.
---
Eric Ward – Snare Drumming (Performer, Adjudicator, and Faculty)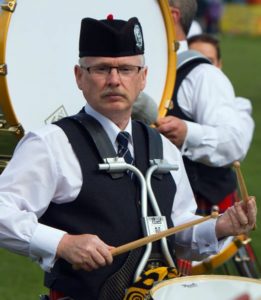 Eric came to Scotland in 1980 to join Shotts & Dykehead Caledonia Pipe Band. Since then, Eric has become one of the top Lead Drummers in Grade 1, having led several drum corps at the highest level, including a twenty-year stint with Strathclyde Police. Eric has successfully elevated the drum corps' status to regular contenders for top drumming awards. Eric is also a successful solo competitor and is a regular contender/prize winner at the World Solo Drumming Championships.
---
Tristan Wilson – Piping (Faculty)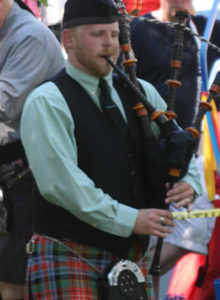 Tristan Wilson is the Pipe Major of the Grade 2 Midlothian Scottish Pipe Band of Lombard, Illinois and was the Pipe Sergeant of the Grade 1 City of Chicago Pipe Band. Originally from Kansas, he is a third generation member of the Kansas City St. Andrew Pipes and Drums. While he has taken time off from active solo competition due to the arrival of his three young children, he remains actively involved as a piping instructor, judge, pipe major, and member of the MidWest Pipe Band Association. Tristan is a registered Open piper and registered amateur-level snare drummer and has been a piping instructor at Winter Storm for over 10 years.